WELCOME TO Libra Steamship Care Pvt.Ltd
LIBRA STEAMSHIP CARE PVT. LTD is one the leading Port Agents, operating along the west coast of India.Our head office is situated at Pipavav Port
(APM Terminals, west-coast, India).The Company has a strong presence in most of its business lines and leadership in several of the shipping support services.
The foundation stone of LIBRA STEAMSHIPCARE PVT.LTD was laid in the year of 2003 at PIPAVAV PORT.
We undertake Services as Port Agent and Ship Chandlers. Our motto is to provide world class services to our Clients with honesty, integrity and the highest degree of Competency and Professionalism.The employees at LIBRA STEAMSHIP CARE stands committed to deliver with diligence a result oriented performance that contributes synergistically to the overall growth of the organization through customer satisfaction. In being committed to goals and achieving them, our employees enhance their self-esteem vis-a vis our business partners and associates.We strive to address our valuable customers' demands, and provide them utmost satisfaction by personalized quality service of our committed staff at affordable and economical charges.
Through sheer determination, hard work, timely deliver of work and, most importantly, the confidence shown by our clients, today LIBRA STEAMSHIPCARE successfully manages a large client portfolio, across the country and Overseas.Our main objective is to deliver excellent services to our customers and create value for our employees & society at large." Our Policy is to manage and operate vessels so as to ensure safety at sea, prevention of human injury or loss of life and avoidance of damage to the marine environment, in particular.
We strive to exceed best industry practice and standards for Health, Safety, Environmental and Quality Ship Management and all our onshore and seastaff are continuously assessed to achieve these goals. We actively encourage feedback and input from both our customers and employees in a constant effort to improve our services.
THE CIN No. U63090GJ2013PTC076563
COMPANY REGISTRATION NO. 76563 / 26.08.2013
Our Services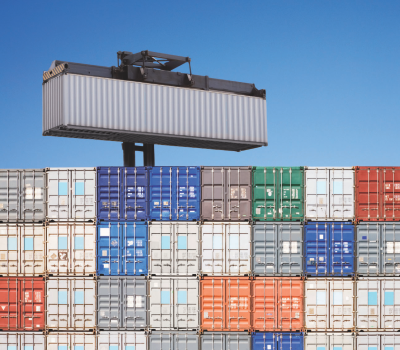 PORT AGENCY
As Port Agents, LIBRA STEAMSHIPCARE plays a pivotal role in ensuring clear and timely services for Masters, Owners, Charterers and Ports. We ensure strict adherence to clients' instructions and compliance of all Port & Customs regulations while the vessel is turned around as efficiently as possible.
Features Include
Agency attendance for Loading / Discharging / Dry Docking / Bunkering
Inward / Outward clearance of vessels.
Protective Agency attendance
Supervising of Loading/discharging operations
Full Husbandry attendance including crew change
Cash to Master.
Co-ordinating of Bunkering Operations.
Vessel/Bunker/cargo surveys.
Medical attendance for Crew.
Clearance of Ship's Spares and Stores Delivery.
Arrangement for Priority berthing.
Transshipment of cargo to other Ports worldwide.
Clearance of Cargo (Bulk / Containers).
SHIP CHANDLING
LIBRA STEAMSHIPCARE is the best and the most reliable Ship Chandlers located at the West Coast-India.We are Ship Suppliers providing you with a broad variety of products of the best quality, provided directly to you. Our commitment is to satisfy your needs providing you high quality products and reliable services at affordable prices and outstanding response time. The products we supply are of the highest quality and comply with international standards.
Supply of Provisions (Fresh / Frozen).
Supply of Deck / Galley / Engine / Navigational Stores.
Warehousing / Inland Transportation.
Hull / Tank cleaning.
Disposal of Garbage / Sludge.
Grabs on hire for loading/discharging bulk cargo.
Supply of Provisions / Stores / Spares / Repairing / Bunkers etc.
Importation / Conversion of Cargo vessels / Seismic Survey Vessels / Tugs / Barges / Rigs.
Stevedoring (Incl. supplying Labours).
Supply of Grabs (8/10/12 CBM).