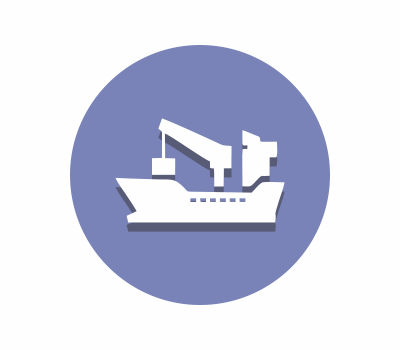 Our services comprehensively cover all requirements of the vessel prior to arrival of the vessel till the sailing of the vessel. We ensure faster berthing of vessels. Closely liasoning with the Shippers / Stevedores, we ensure the vessels work as per the norms of port.
We also act as an agent on behalf of the Ship Owners to provide services like crew embarkation / disembarkation, crew sign-on, sign-off, supply of ship spares, provisions etc.Our dedicated and experienced staff is our main assets who are able to manage various stevedoring operations efficiently.
We are well equipped with the specified handling equipments / gears coupled with a highly trained and skilled team for handling varied cargo swiftly and smoothly without compromising on safety and adhering to the International safety regulations.